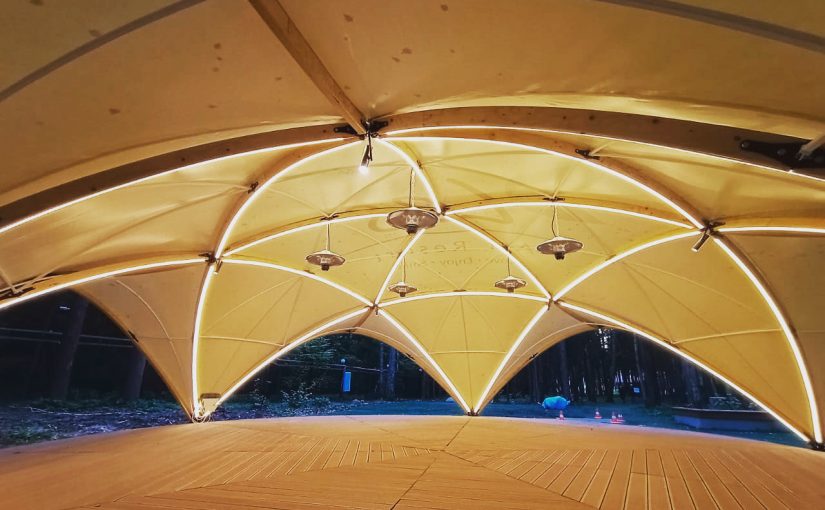 Dome Tents
Arched Dome Tent Hire
If you want something totally unique for your event then our amazing 11m ArchedDome could be the perfect solution as it's the only one in the UK!
The arched elements of its frame combined with its spherical roof give it a really beautiful architectural appeal.
Its wooden frame creates a fantastic natural feel and fully clear window walls can be installed to make it suitable for any time of the year.
Perfect for one off events or long term hire the ArchedDome can be installed on hard or soft surfaces.
We are very proud that the ArchDome is made from bioneutral materials.